Plumbing, Heating & AC Repair Service in Katy, TX
RocketMan Service is your one-stop shop for AC, heating and plumber services in the Katy, TX area. We understand how important it is to have a team of reliable experts you can trust to make sure you stay comfortable no matter what the Texas weather has in store.
Our Services Include: 
Katy AC Repair: A Vital Home Service
RocketMan knows that in Katy, TX, the scorching summer heat can be overwhelming. When it comes to maintaining a comfortable home environment, a well-functioning air conditioning system is crucial Reliable AC repair services play a pivotal role in ensuring that your cooling system operates efficiently year-round.
Signs That Your AC Requires Immediate Attention
Identifying potential issues with your AC unit can save you from costly repairs in the future. Look out for warning signs such as:
Weak Airflow: 

If the airflow from your vents seems weaker than usual, it might indicate a problem within the system that requires professional attention.

Unusual noises: 

Strange sounds like grinding, squealing, or banging could signify mechanical issues or loose parts within the AC unit.

Inconsistent Cooling: 

Uneven cooling throughout your home suggests that your AC may need repair or maintenance.
Importance of Timely Maintenance & Repair
Regular maintenance significantly prolongs the life of your air conditioning system and helps prevent sudden breakdowns. Ignoring minor issues can lead to more extensive problems, causing discomfort and higher repair costs. Our BoostPlan for residential and commercial customers is the best way to keep your systems running smoothly while saving! 
Our technicians perform rigorous inspections to make sure that every component of your heating, cooling and plumbing systems are working properly. Routine maintenance also catches small problems before they escalate, saving you time, money and stress.
Our Expert AC Repair Services in Katy
Certified Technicians
Our team comprises certified and skilled technicians who are well-versed in handling a diverse range of AC systems. They undergo continuous training to stay updated with the latest technologies and repair techniques.
Comprehensive Diagnosis
We conduct a thorough inspection to diagnose the root cause of AC problems. Our experts meticulously examine every component, from filters to electrical connections, to ensure a precise diagnosis.
Customized Solutions
Each AC system is unique, and our solutions are tailored to meet individual requirements. We offer a variety of repair services, from fixing minor issues to major overhauls, always focusing on efficiency and cost-effectiveness.
Why Choose RocketMan Service?
24/7 Availability: We understand that AC issues can arise at any time, which is why we offer round-the-clock emergency repair services to address urgent problems.
Quality Parts & Warranties: 

We utilize high-quality replacement parts and offer warranties on our services, ensuring durability and long-term satisfaction for our customers.

Transparent Pricing: 

Our pricing structure is transparent, with no hidden costs. We provide detailed estimates before commencing any repair work, ensuring clarity and trust with our clients.
Comprehensive Plumbing Services in Katy
RocketMan Service offers a wide range of top-tier plumbing services in Katy, TX, tailored to your needs. Our team of highly skilled and licensed plumbers is dedicated to providing superior, efficient and reliable plumbing solutions for every situation.
Unmatched Residential Plumbing Expertise
We understand the critical role that a properly functioning plumbing system plays in your home. From routine maintenance to emergency repairs, our experts cover a wide spectrum of residential plumbing services in Katy.
Water Heater Services:

We have all your hot water needs covered. From replacement and repair to routine maintenance, we keep your tank or tankless water heater running smoothly.

Drain Cleaning & Unclogging:

We utilize modern equipment and effective methods to clear clogged drains swiftly and thoroughly, ensuring the smooth flow of your plumbing system.

Fixture Installation & Repair:

From faucets to toilets, our experienced technicians handle precise installations and repairs, ensuring your fixtures work optimally.
Emergency Plumbers
Plumbing emergencies don't always happen during business hours. Our team operates round the clock to respond promptly to urgent situations, providing reliable solutions when you need them most.
Maintaining Quality & Customer Satisfaction
Our experienced HVAC technicians and plumbers are here to help no matter the problem or make, model and brand of your current equipment. Transparent, upfront pricing and flexible financing options are just one of the ways we ensure that our customers never have to compromise on quality or their budget. With RocketMan Service in your corner, you can rest easy knowing that all of your indoor comfort needs are taken care of. Call us today at 713-540-1000
to schedule service.
RocketMan Reviews in Katy, TX
Our Local Reviews by City
HVAC contractor near Katy, TX AC Repair and Heating Services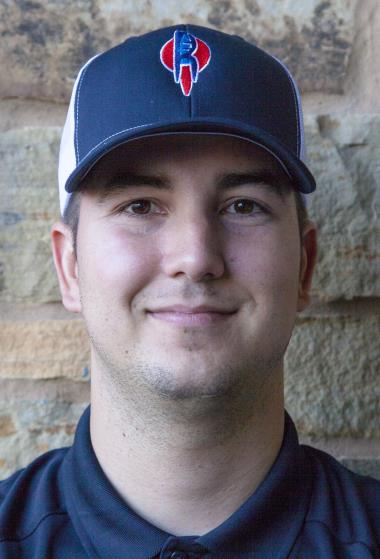 I arrived at customers property regarding a water heater install sold by the AC department. Customer has 240 gallon shorts in the attic. One is leaking today. We replaced both water heaters with Rheem 40 gallon short. With new pan and supply lines. Once we were complete, we noticed one water heater was leaking. Eternally. has malfunction and we will need to return with a new 40 gallon short gas water heater once we get with
Response from RocketMan Service:
Thank you so much for your 5-star review! We will share this with the team to let them know to keep up the amazing work.
Response from RocketMan Service:
Thank you so much for taking the time to leave an excellent rating. We really appreciate your business.
I arrived at customers property regarding a water heater that would not light. When I arrive, the customer advised me that the water heater did light but he noticed there is water in the pan. We also noticed there is rust in the pan as well. water heater has been leaking for sometime Water heater is leaking from the inside out and it is rusted water heater as well. Recommended warranty water heater replacement install. We will have to take the old water heater to Home Depot to retrieve the new water heater that is under warranty and customer is responsible for any difference in price. Also left an estimate for us to bring a 40 gallon tall water heater from our plumbing supply And make the install. It will come with a two-year warranty on labor and a new five-year warranty on the tank itself. Customer will be talking to his family and will call us back this evening or tomorrow morning with the decision. Thank you for choosing Rocketman, plumbing and air .
I arrived at customers property regarding a mowing shower cartridge that has failed and continuously running water through the single-handed shower today we were able to remove the old cartridge customers handle any equipment before the cartridge is filling and recommended replacement of the trim kit. Customer stated they are remodeling the bathroom. Replaced the cartridge tested showers functioning properly. Customer handled to the shower is broken and has been broken for some. Customer stated they're going to make the bathroom remodel and replace that shower handle And showerhead . Job is complete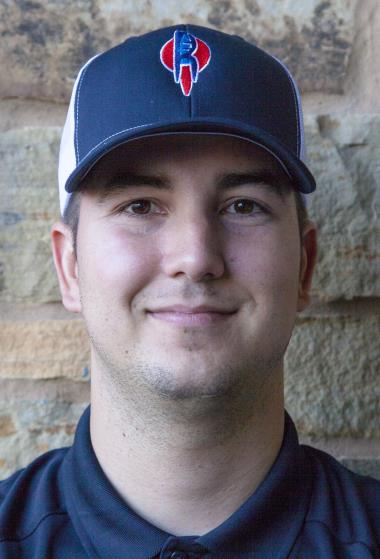 Provide the customer with a quote for a new plenum and 2 water heaters, will follow up next Friday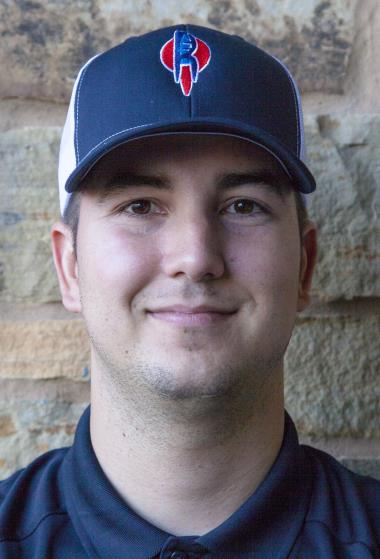 Both systems were recently installed, no issues found, house properly insulated and water heater it still in good condition even though it hasn't been flushed in a while, provide the customer with a quote for a plumbing membership to take care of it and protect the investment as well as surge protectors for both condensers
I arrived at customers property regarding 2 40 gallon short NG water heaters in the attic that IS original to the home. Customer is being proactive and getting estimates on water heater replacements. Today we left an estimate to replace 2 40 gallon natural gas water heaters in the attic with manufacture Rheem. Both water heaters will come with new supply lines and new pans as well. With the one year warranty through Rocketman, plumbing and air and a six year warranty through the manufacture. We also left an estimate to replace the two tanks and install a Navien tankless in the attic. We will build a frame and also install a new pan with supply lines and an isolation kit to maintenance this tankless water heater. Once customer makes her decision she will give us a call to move forward. Thank you for choosing Rocketman plumbing and air.
Completed maintenance for furnace, checking gas pressure, temperature rise safety controls for furnace as well completing maintenance forms and recommending attic tent to homeowner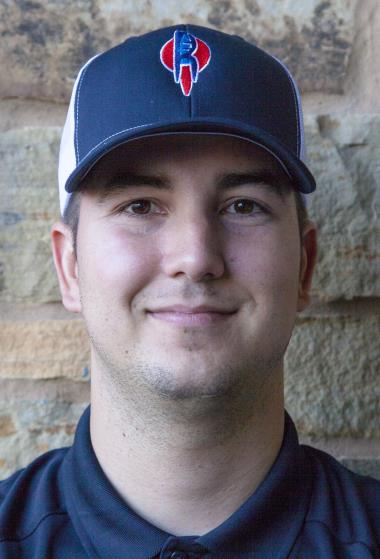 System has been recently replaced. No issues found, house it's properly insulated and ductwork in really good condition.
Replace flame sensor testing heat upon completion heating working properly. Furnace temperature is 60° and flame across burner and safe working order of furnace in general.
I arrived at customers property regarding no hot water. Customer stated she's been out of town for six weeks and when she got home no hot water. Customer has 2 40 gallon short gas water heaters in the attic one is not connected to the gas and is off. One water heater on the left needed to be relit. These water heaters are from 2010 and has never been maintenance I do recommend replacing both water heaters in the attic. They will come with all new supply lines. And if the shut off valves to the water heater has failed they will need to be replaced. Also customer has a garbage disposal at the kitchen that is leaking customer has a bucket underneath the garbage disposal. We did leave option for replacement customer stated she just got back into the country and will need to get with her husband before making any permanent decisions I did advise we do offer financing and customer will follow up when they are ready to move forward. Thank you for choosing RocketMan plumbing and air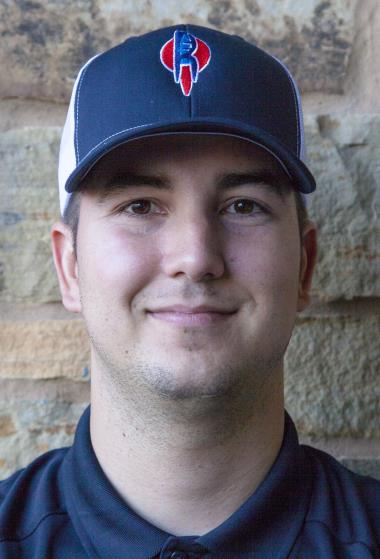 Both hvac and water heater are working ok, furnace from 08 it's getting old and it should be replaced in the near future but it's working properly for the moment, run capacitor from blower motor it's getting rusted and it should be replaced but homeowner will wait a little before doing it, no more issues found
Discovered flame sensor has failed and is not keeping on furnace. burners will ignite and flame will not be sensed causing shutdown. sensor must be replaced in order to operate properly.
Arrived at customers property to do an install of a 40 gallon short gas water heater in the attic. We remove the old water heater and replace it with a new Bradford white 40 gallon natural gas short water heater. Replaced the supply lines and the gas supply tested for leaks all is functioning properly this job comes with a one-year warranty through RocketMan plumbing and air for labor and a six-year manufacturers warranty. Thank you for choosing RocketMan plumbing and air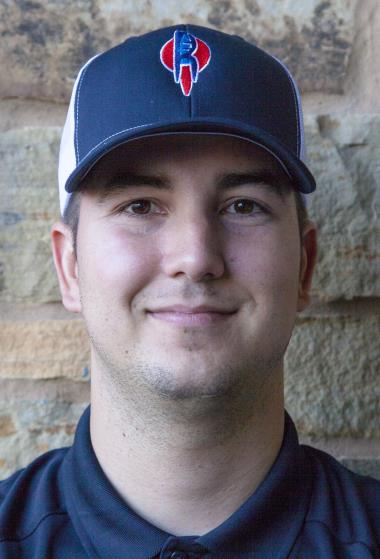 Customer needs to talk to his wife,will follow up tomorrow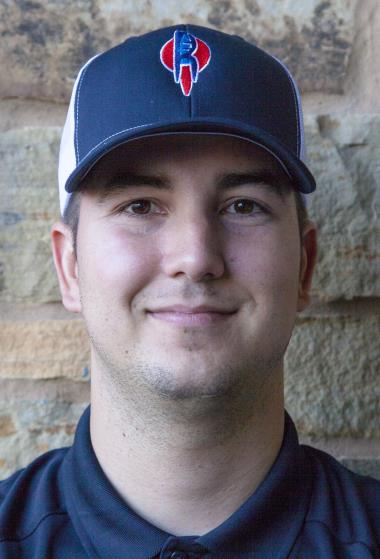 System overall it's functional but it's getting old, customer it's aware of it, no issues found on heating elements but zone board it's a Harmony III, also the motorized dampers are old, no other issues found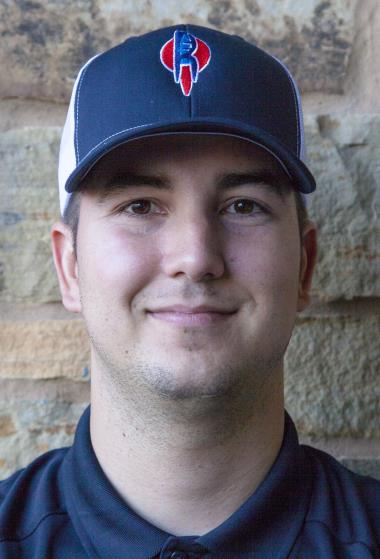 No comments, everything works properly on hvac system, however water heaters are in really bad shape and they need to be replaced ASAP, our plumbing division will be calling the customer to explain the process and talk about prices
I arrived at customers property regarding possible gas water heater issue. When I arrive customer has two short 40 gallon electric water heaters in the garage that one of them has the power off at this time. Customer stated they were working on the garage with the garage company and turn the power off to the whole house when they turn the power back on the panels blew off of the tank water heater so the customer turned the electricity off to the water heater customer stated he attempted three times and it kept occurring and scared him so he shut it off completely. Customers are still getting hot water throughout their home. Provided options on a permanent repair we gave a quote to replace the one water heater and a quote to replace both water heaters in the garage. Customer also stated this is not the first time that the panel has blew off of the tank water heater I notice on the insulation black residual as well. Customer stated he's going to get 3 to 4 quotes and if he decides to mov
Arrived at customers property to do a customer supplied toilet install. Customer does not live in the city of Houston and he has a tenant living on a property. Customer would like his toilet to be replaced with a customer supply toilet. We pulled the toilet and noticed that the flange on one side has started to deteriorate and loses integrity I advise the customer and he does not want to replace the flange we reset the toilet properly and tighten down the bolts no leaks toilet is now installed properly recommended flange replacement in the future. 30 day warranty on customer supplied toilet install.
Arrived at customers property regarding the kitchen faucet that we recently installed that is leaking when I arrived I did not see any evidence of leakage underneath the faucet or any of our connections. After shutting the water on and off several times I did notice a slight drip from the spout. With this style faucet when the water is shut off you need to have the handle directly in the middle and down in the off position to void of any hot or cold drips from the faucet. If it continuously drips after that I would recommend calling the manufacture and they will need to send out a new faucet due to it is defected . Tested for leaks for several minutes the only drip I saw was coming from the actual spout every few minutes . If customer orders a new faucet it will be an additional customer supplied install charge for that faucet as well. Spoke with mother that is on site and she stated she will advise them as well. I called the homeowner number on file and was not able to leave a voicem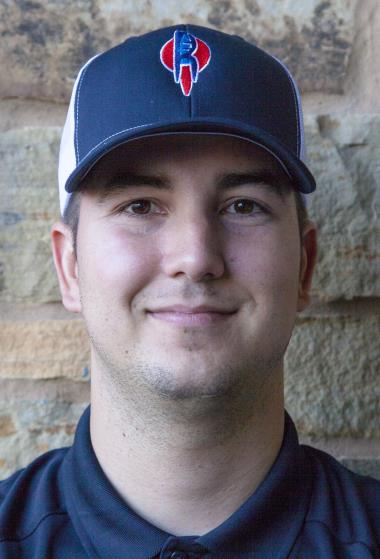 First floor system working properly and no issues found, however the inducer draft motor for the second floor one it's making a weird noise, told the customer about it so he can be aware if something happens, also the insulation level it's below the code and only one system present a UV light, provide the customer with quotes to bring everything up to code
Created an estimate for replacement of air handler in attic for HVAC system zoned
Completed inspection and maintenance form for air conditioning system older system, but is working properly recorded all checked yields as well insured heater working properly no deficiencies to report other than age
Arrived at customer house to install customer supplied garbage disposal. This comes with a 30 day warranty on labor. Customer had appliance guys come out to hook up the dishwasher but cannot hook it up until the disposal was replaced we replaced the disposal tested for leaks all is functioning properly
Response from RocketMan Service:
Many thanks for taking the time to share your feedback with us.
I arrived at customers property regarding a leaking garbage disposal. Today we recommend customer purchase their own garbage disposal and we return and do the install. We also left an estimate if we were to purchase the disposal and come back and make the install. Homeowner stated that that is too expensive. Homeowner will buy a garbage disposal and call back when ready to make the install. Customer had to leave the property and wasn't at the home at the time I provided information over the phone and by email. Customer stated that she cannot make the payment at this moment and asked if we could send a payment through a link. Emailed all the information and the payment to the customer for the service charge today. Customer was told that if she moves forward with the service that she does not have to pay the $99 service fee. And then when she gets the garbage disposal she will call us out to do the work. Send over information job is complete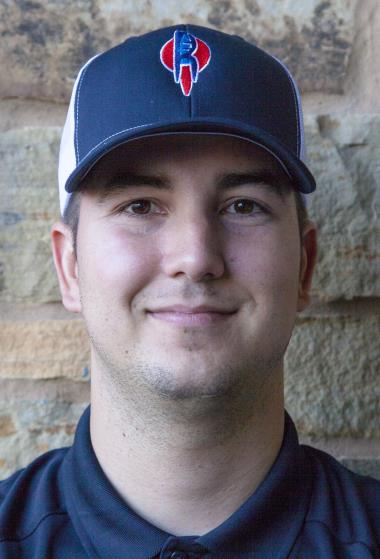 Carrier Comfort Series-Full System 5T 16.5 SEER2 with gas furnace
Response from RocketMan Service:
Hi Gabriella, this is certainly not the experience we would like you to have. We've tried to reach out to you several times to rectify the situation. If you would please call our office and ask to speak to a manager we would truly like to address this issue and find out where our process broke down so it doesn't happen again. Our goal is to give all our customs a top experience.
Response from RocketMan Service:
Thank you so much for this 5-star review. We really appreciate you being a customer and helping to share the word about us. We're here for you anytime.
Response from RocketMan Service:
We're thrilled to hear you enjoyed your experience working with our Team. We work very hard to ensure all our customers get the best in customer service and this feedback helps us ensure we are on the right track. Call us next time you need Pluming or A/C work. Congratulations on your new Carrier AC Systems!
Response from RocketMan Service:
Thank you Jimmy for the great 5-star review! We are very happy to hear Jorge was able to get your system up and running again in a timely manner.
Response from RocketMan Service:
Thank you very much for the great review and the 5-stars! Newest Boost Plan Member too!
Response from RocketMan Service:
Thank you, Monica for the five star review and the trust in our company today
Response from RocketMan Service:
Thank you so much for the review and the trust in our business. We value the feedback as we continue to strive for service excellence.
Response from RocketMan Service:
Thank you for the great review and the trust in our company. Your feedback means a lot to us.