Heating, Cooling & Plumber Services In Bellaire, TX
RocketMan Service is proud to serve Bellaire, TX, residents with reliable HVAC care for every room of your home or business. We have the service you deserve at prices that fit your needs. We love calling Texas home, and we love helping our customers make the most of their indoor comfort.
Heating & Cooling
We offer comprehensive services for your air conditioning and heating systems, no matter the make, model or brand.  When you experience an issue preventing your unit from working as it should, our team has the tools to quickly troubleshoot, diagnose and find a lasting solution. Our blown-in insulation services also help you save on energy costs for greater indoor comfort all year.
Indoor Air Quality
Keep the air inside your home and business safe and clean with our indoor air quality services. From air purification to duct cleaning, we'll help you tackle Texas allergies, common colds and more. Ridding your indoor air of common pollutants like dust and bacteria is just one of the ways we help you breathe easier.
Plumbing
From drain cleaning and sewer services to water heaters and filtration, we're here to make sure plumbing problems don't disrupt your day-to-day routine. Our water softener and filtration services help you enjoy better, tastier water throughout your home. Our plumbers are equipped to deal with even the most stubborn clogs so you can say goodbye to caustic chemicals.
Service That Puts Your Comfort First
As your go-to one-stop shop for all things HVAC, RocketMan Service puts your comfort first in Bellaire, TX. We're here to help you get back to what matters most, no matter what. Our flexible financing options and expert customer care ensure you never compromise on your indoor comfort. Call us today at 713-540-1000 for service with you at the forefront.
RocketMan Reviews in Bellaire, TX
Our Local Reviews by City
HVAC contractor near Bellaire, TX Plumber, AC Repair and Heating Services
I arrived at customers property regarding a tank water heater quote. Customer has a 30 gallon tall tank water heater in the attic that is out of warranty and recommended replacing with the 40 gallon tall rheem gas water heater. It will come with new supply lines. Also, homeowner has a tankless water heater in the attic recommended maintenance as well, also known as tankless water heater de scale. Also, customer has a water riser on the outside that we recommend replacing with new shut off valves. Customers interested in an automatic whole home shut off valve and we did leave an estimate and we are not responsible for any sheetrock repairs. Customer has an older style water filtration system that we recommend replacing with the combo filter and a softener as well. Thank you for choosing Rocketman plumbing and air. Per homeowners wife, all other plumbing in the home is functioning properly, and there are no leaks or stoppages at this time.
Customer has improperly installed tankless water heater in garage attic. Condensate drain was done incorrectly. No venting was ever installed! Customer is also experiencing error code 13. Recommend performing annual descale required per manufacturer along with vacuuming out intake and exhaust. Performed tankless de scale successfully. Re-plumbed condensate drain line section properly. Also vacuumed out exhaust outlet along with intake outlet. Tested tankless unit by running hot water from a bathtub and also kitchen sink. Hot water was ran for approximately 15 minutes, error codes appear to be alleviated. Advised customer that have problem persist, we will need to take tankless off frame and install a proper pan, along with proper venting. Customer will monitor tankless unit for error codes, and let us know if problems persists. 30 day warranty on work performed.
Arrived at customers property to perform and install for a water heater. Customer has a 50 gallon tall water heater in the attic that is not working we remove that water heater and installed a 50 gallon tall Rheem gas water heater with new flex lines. We also installed a new pan and tested for leaks. On the water heater that is existing in the attic that we did not work on today had a shut off valve that has failed we did replace that shut off valve at no charge. And we also make sure that is not leaking at all. We did advise customer we're not responsible at the older water heater that is still in starts to have issues and not perform properly or leak. Customer is aware and when he's ready to replace that water heater he will follow up with RocketMan Service. One year warranty on parts and labor and six year manufacturer warranty. Job is complete thank you for choosing RocketMan plumbing and air
Customer is gathering estimates to install customer supplied electronic main water shut off valve. Customer will call us back when ready to move forward.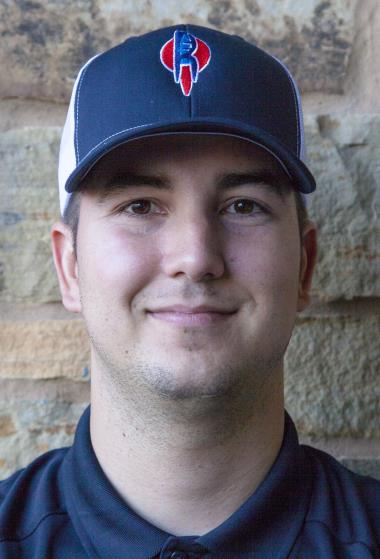 Customer it's renovating the house and it's creating 2 bathrooms out of 1 so he needs and exhaust for the new one and also relocate the existing vent, provide him with a quote, will follow up by the end of the week
Arrived at customers property regarding a plumbing remodel for an upstairs bathroom. Customer is adding a standup shower also moving drains and waterlines for the standup shower also waterline and drain for two toilets with a vent system for the ad on toilet with a water line. Also customer needs water lines moved and ran to two vanity bathroom sinks and moving and adding the drain lines for these two vanity sinks and also rerouting the condensation line to the new vanity sinks. There is also a bathtub that's being installed and waterlines will need to be moved to that area as well for the hot and cold spoke with my field supervisor and he will work up estimate and email to the customer regarding the plumbing remodel on this property customer will be pulling his permit and would like us to pull a permit as well on the work being performed. Customer was advised that there was no service fee for us to come out and gather information to provide a quote for the homeowner.
Arrived at customers property regarding a water heater that is not producing hot water it has not produced at water for over a month Centerpoint has been out to the property and also two other plumbers have already change the gas control valve and all the wiring and inspected the unit recommended replacement of this water heater. Customer stated that she has a handyman that will come out and make the repairs which is the same guy who worked on the control valve and installed the water heater originally. Job is complete thank you for choosing RocketMan plumbing and air
Discovered primary drain stop up at 90 degree fitting under sink Removed drain line 2 P-trap under sink and cleared clogged area ensuring condensation removed from drain visually confirmed with homeowner hey Siri cooling was not operating correctly due to float shut off valves in emergency drain pans
Replacement condensate pump Replaced pump and ensured system cooling properly upon completion
Discovered condensate pump making aggressive sounds while in running operation Quoted replacement and approved estimate
Dispatched out for slow draining kitchen line that backs up into rear half bathroom. No kitchen cleanup was found on exterior of home. Discovered main four-inch clean out at front right of property. Ran sewer camera as far as we could, reached a stopping point at approximately 77 feet. Upon entering clean out observed a large section of belly pipe approximately 45 feet long. We will need to tunnel an exposed belly line in order to raise and lift to correctly install slope per city code. Once 45 feet is reached through tunnel we can assess remaining sections of system to see if any additional work is required.
Discovered drain at exit had become pinched by lineset between it and covered Cut back to hood area without pinching occuring and secured to lineset to prevent further issues Covered under installs warranty
Response from RocketMan Service:
Thanks for sharing your rating with us and the community.
Nate.Korenek@TemperaturePro.com
Performed maintenance on minisplit for garage apartment cleaned filters and checked refrigerant charge to ensure proper fill no deficiencies or problems to note equipment working properly
Customer has kitchen stoppage that is causing whole bathroom tub to back up. Outside clean out was found in back yard patio. Attempted to clear stoppage with no success. Stoppage is before clean out under home between kitchen and bathroom. Inside access was needed to clear stoppage. All drain work under kitchen sink had to be disassembled. Kitchen sewer machine head could not fit though close quarter 90 fitting. Smaller machine was ran with 25 ft cable. Stoppage was cleared successfully with smaller cable machine. All drain work was put back together properly and tested for leaks. All is functioning properly now. Bathtub is now draining correctly as well. 30 day warranty on labor only.